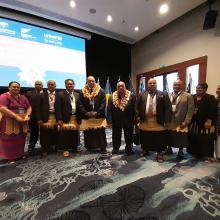 PRESS RELEASE
2023 Pacific Early Childhood Development (ECD) Forum
'Building a Resilient Pacific Through Early Childhood Development'
On Wednesday 22nd February, 2023 at Sofitel Hotel, Denarau Resort, Nadi, Fiji, the Prime Minister, Hon. Hu'akavameiliku led the Kingdom's delegation, in his capacity as Prime Minister and Minister of Education attended the Opening Ceremony of the 2023 Pacific ECD Forum.   The Opening Ceremony was also attended by the other Pacific Leaders: the Prime Minister of Fiji, Hon Sitiveni Rabuka (Pacific ECD Champion), Prime Minister of Samoa, Hon Fiame Naomi Mata'afa and Vice-President of Kiribati, Mr Teuea Toatu.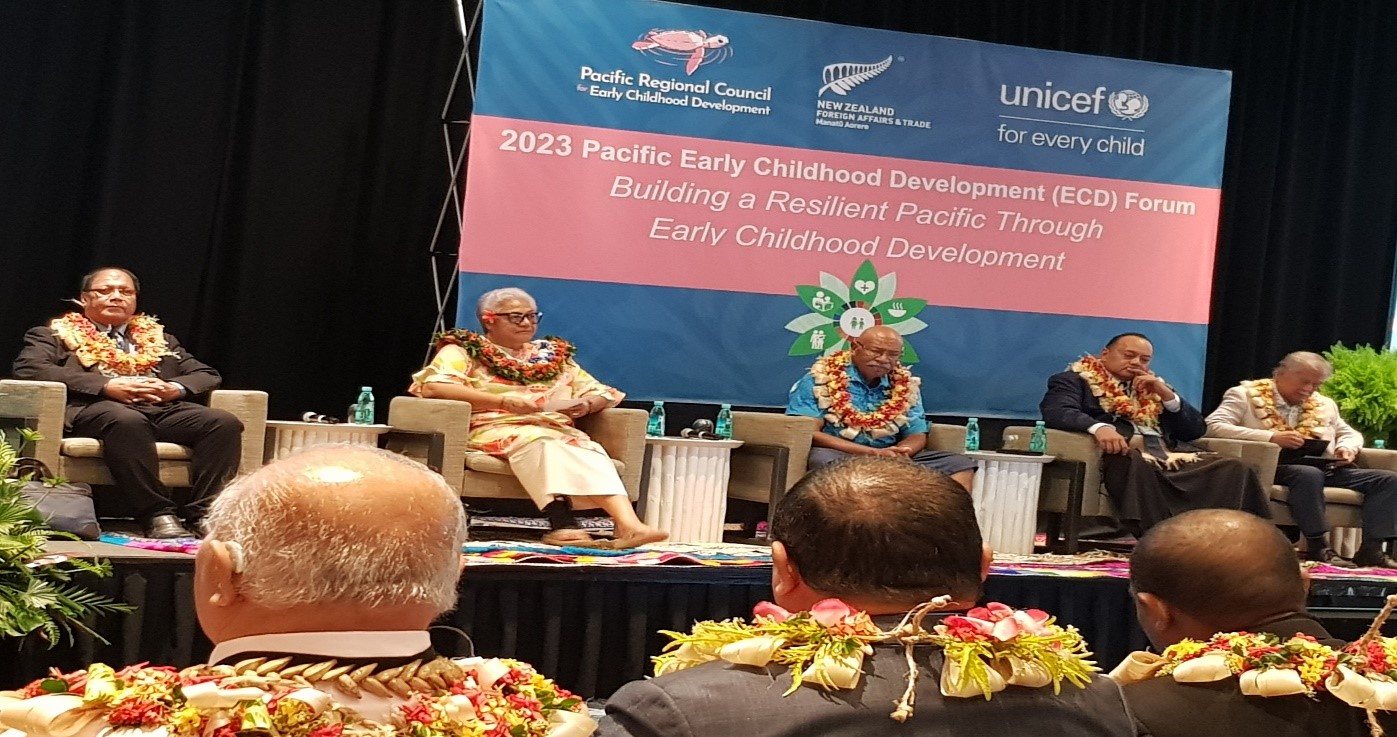 Pacific Leaders (L to R): Vice-President of Kiribati, Hon Teuea Toatu…, Prime Minister of Samoa, Hon Fiame Naomi Mata'afa, Prime Minister of Fiji, Hon Sitiveni Rabuka, Prime Minister of Tonga, Hon Hu'akavameiliku, Secretary-General, Pacific Forum Secretariat, Hon Henry Puna.
Prime Minister, The Hon. Hu'akavameiliku:-
Following the Opening Ceremony was the Leaders Panel: 'Creating a Resilient Blue Pacific for All Children'. At the outset Hon PM started with a quote from the 2019 Leaders meeting communique: 'Securing the future of the Pacific requires long term vision, strategy and commitment'. He reaffirmed the highly importance of Education in Tonga as in the constitution and legislation that every child between age of 4 to 18 must be at school. Hon PM also added, that over the past three (3) years, whilst he was still minister of Education, only 30 percent of those in the ECE age group enrolled in ECE with only five (5) as Government ECE schools. Government made it then as policy decision to increase ECE centers, particularly for parent and the villages. 
On that note, he reaffirmed Government's continuous commitment towards ECD.  This is reflected under one of the Government Priority Agenda: Improving Education for all.  At present, 46 ECE centers have now established (total of over 100 ECEs, inclusive of non-government centers).  Additionally, other key deliverables include, developing of ECE curriculum, which was reviewed last year with financial support from UNICEF.  Tonga is the first in the Pacific Islands to contextualize its ECE curriculum, accredited of ECE degree holders and the construction of the relevant infrastructure (classrooms) and school facilities through the World Bank Pacific Resilience Project (total estimated cost of USD 14 million) for ECE schools. 
The Prime Minister acknowledged UNICEF and New Zealand for supporting and organizing this important forum to review where we are, devise possible solution andway forward especially for the development of 'Our Children, our future'.
The Tonga delegation members include: Minister of Internal Affairs (MIA), Lord Vaea, Chief Secretary and Secretary to Cabinet, Mr Paula Ma'u, CEO of MIA, Mr Fotu Fisi'iahi, Acting CEO of Education, Mr 'Isikeli Oko, Chief Medical Officer- Public Health, Dr Reynold 'Ofanoa, Deputy CEO of Finance, Ms Lesieli Tufui Faletau, Deputy CEO of Prime Minister's Office, Ms 'Olita Tupou, Deputy Director for Primary School division, Mr Hepeti Takeifanga, and Senior Education Officer- ECE Unit, Ms Maile Ongosia.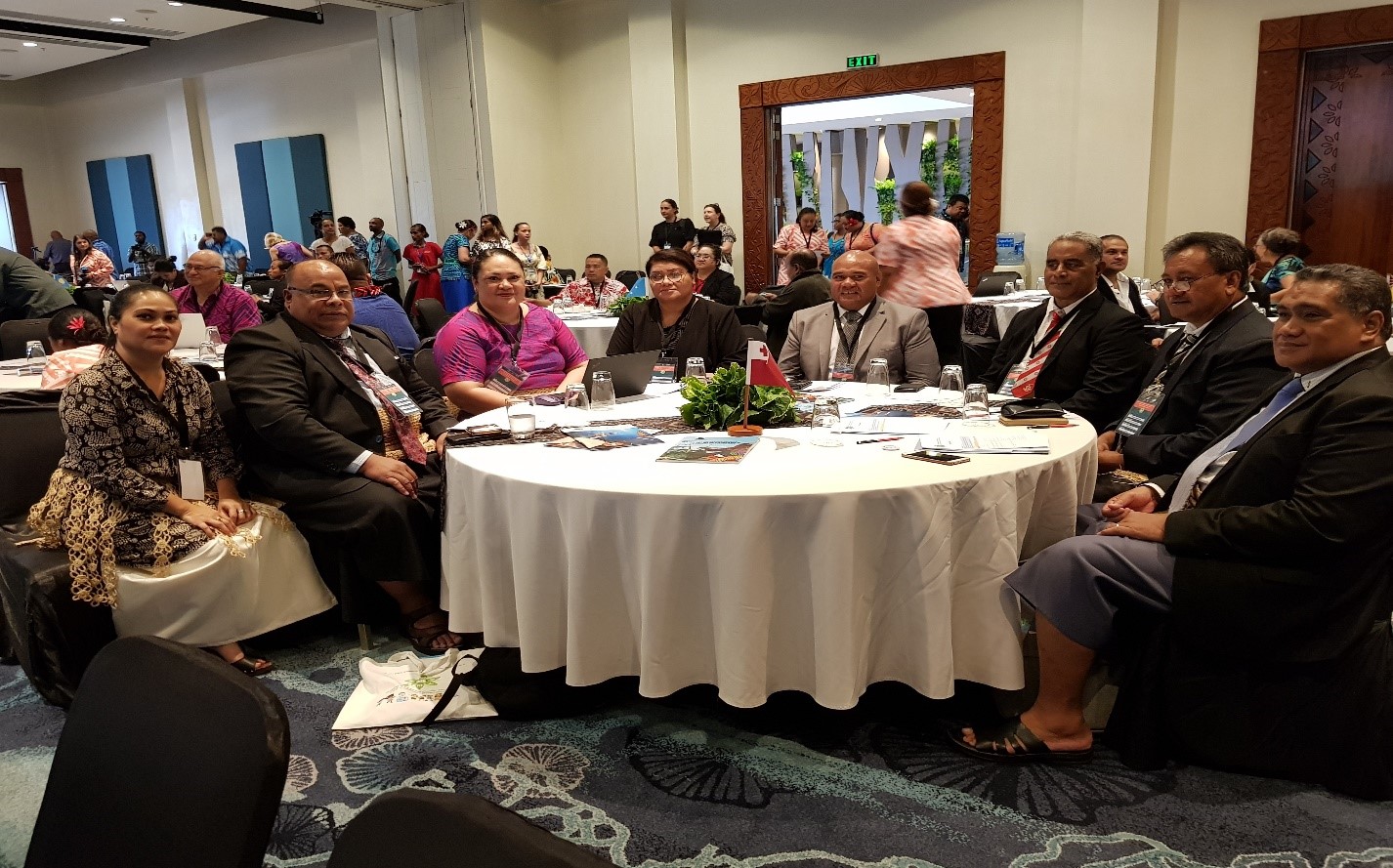 Tonga Delegation (L to R): Ms Maile Ongosia, CEO Fotu Fisi'ishi, Lesieli Tufui Faletau, 'Olita Tupou, Reynold 'Ofanoa, 'Isikeli Oko, Hepeti Takeifanga, Paula Ma'u.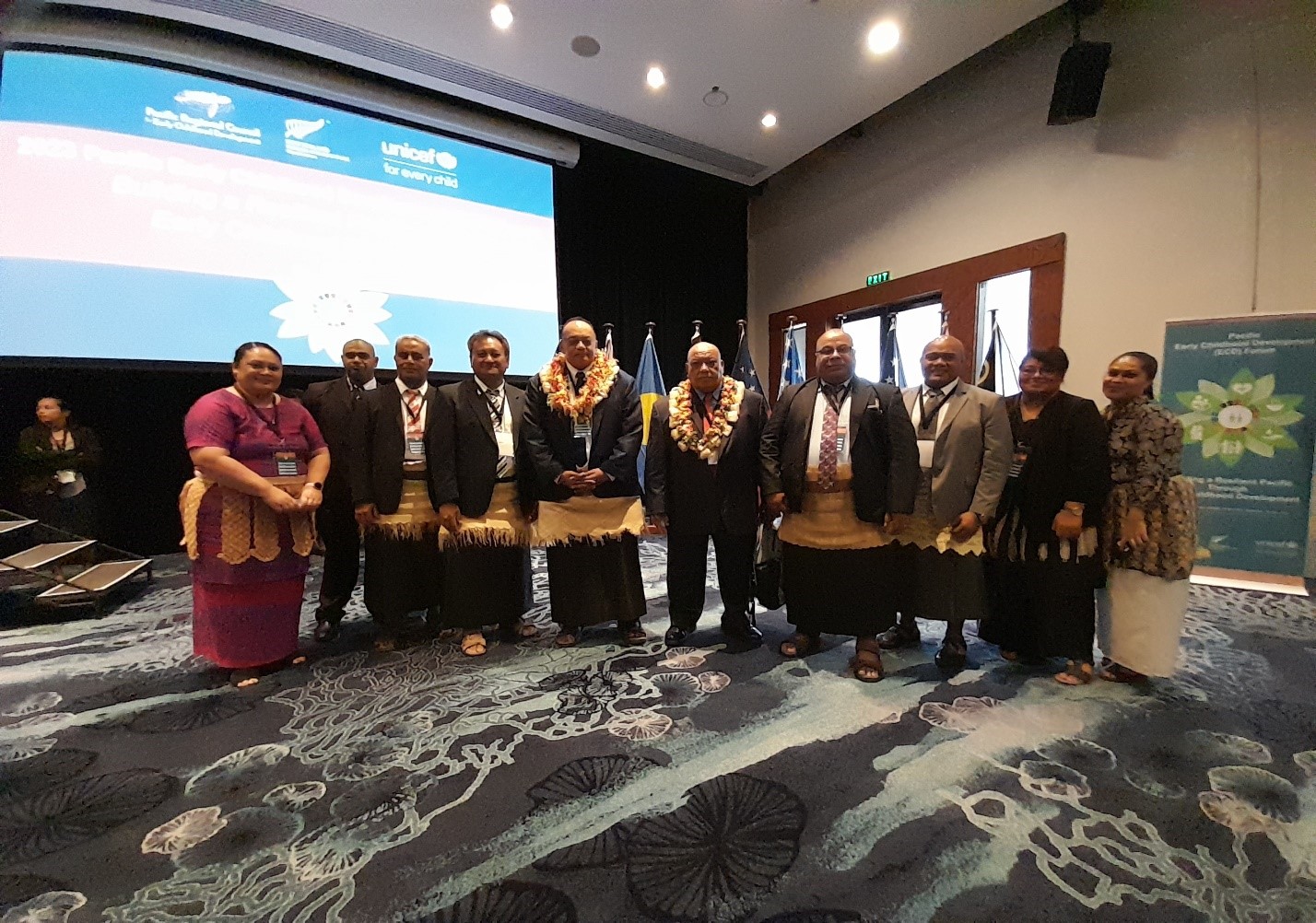 Tonga Delegation with Hon Prime Minister and Lord Vaea (L to R): Lesieli Tufui Faletau, 'Aisea Kava, 'Isikeli Oko, Hepeti Takeifanga, Hon Hu'akavameiliku, Lord Vaea, Fotu Fisi'iahi, Reynold 'Ofanoa, 'Olita Tupou, Maile Ongosia.