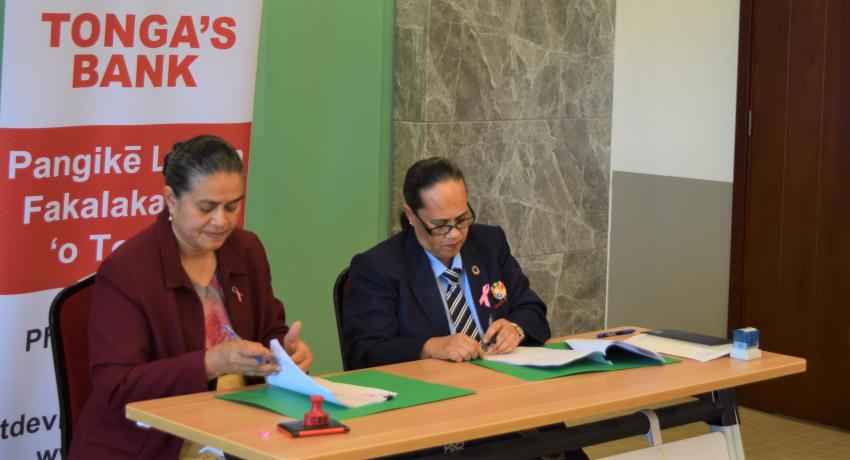 An Implementation Agreement for the extension and expansion of the Government Development Loan has been signed today by the Chief Executive Officer (CEO) of Ministry of Finance (MOF) and the CEO of Tonga Development Bank (TDB). The GDL will run for another five years up to 2025.
CEO Balwyn Faótusia of Ministry of Finance and CEO Leta Kami of Tonga Development Bank signing the extension of the Government Development Loan Scheme to be effective for 5 years from 1st October 2020 until 2025. 
The Scheme has been expanded with an additional $5 million bringing the total GDL to $18 million with an objective to assist agriculture, fisheries, tourism, education and other priority sectors including those that were affected by COVID19 and TC Harold.  
Loans will be available at 3% going forward. Over 3,000 beneficiaries have utilized this opportunity during the last 6 years meeting the objectives of the scheme in promoting Tonga's economic and social development.  Detail information is available from the Tonga Development Bank.
 Press Release document file below: